Wednesday, 29 January 2020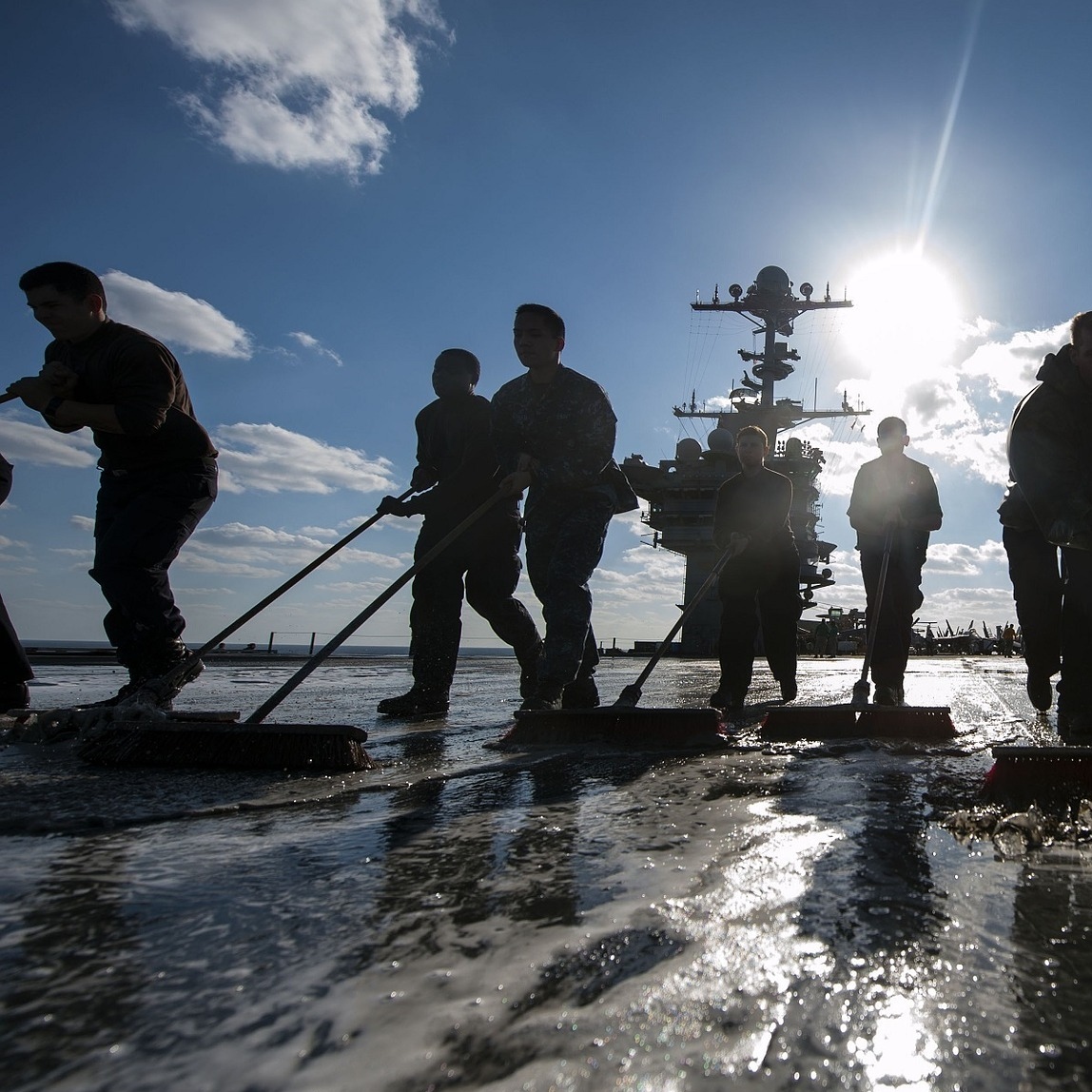 A seafarer's job is rather difficult and stressful, requiring both physical stamina and good psychological fitness. In order to improve the living and working conditions of seafarers on board, hygiene norms are defined, and it is essential to strictly follow them to prevent quarantine from happening and to reduce the risk of poisoning.
The most serious challenge is infectious diseases
Various infectious diseases brought into our country as a result of travelling is quite a big problem indeed; it is dangerous for both seafarers and other people. Medical professionals are on duty 24/7 for prophylaxis of infectious diseases with regard to the prevention of quarantine at sea ports. They get the information concerning the countries seafarers have previously visited, find out if there are any infected people on board, and if any, they do a thorough medical check-up.
In order to avoid infectious diseases, it is recommended to follow the basic rules of hygiene which are to be applied not only for work on board a ship:
ensure maximum cleanliness of the body – wash it every day;
wash hands after completion of work, each use of toilet, before eating;
change dirty clothing;
wear protective face masks, whenever necessary;
ensure maximum personal hygiene upon returning to a ship from the land.
Possibility of food poisoning
Food poisoning after eating or drinking frequently becomes a daily issue for seafarers. Food poisoning is commonly caused by the lack of personal hygiene, eating off of dirty dishes, and, of course, eating unwashed, rotten food products and those that are stored or cooked at improper temperatures.
In order to avoid regular food poisoning cases, it is essential to check products carefully:
each time before preparing food, make sure that the products are fit to be consumed, i.e. check the shelf life expiration date, assess the condition of a food product;
store the products properly under their classification;
wash fruit and vegetables with boiled water;
wash meat;
use clean dishes for eating;
wash hands before each meal.
Better psychological health
It is necessary to follow hygiene rules on board a ship not only because it can cause illnesses: it is stated that a physically healthy person has high self-esteem, is sociable and finds it easier to motivate oneself to work. We have already discussed peculiarities regarding physical health (link to the blog); however, once again we are trying to draw the attention to its importance in everyday life of each and every seafarer.
Environmental hygiene
Tidy and clean environment is as important as personal hygiene. Violations of hygiene rules are often present when inspecting outpatient clinics, laundry rooms, and sauna facilities. A ship is a workplace and also temporary home for a seafarer, therefore making it clean by washing, cleaning or disinfecting the premises is the key.
JPS company provides ship crews with quality food products and also offers SSEC certification services with regard to hygiene and water tests. Let's keep in contact.